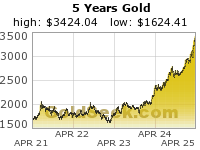 I am Vince Cate. I am buying scrap gold in Anguilla and making bullion coins in Anguilla. I think gold is a good investment as they are printing too much paper money.. There is a video that shows what we do.

This picture has an EC dime and a US dime for size comparison. Also below are computer generated images. If you would like to get cash for your gold or purchase some from me, please call me at 581-5398. ID is required.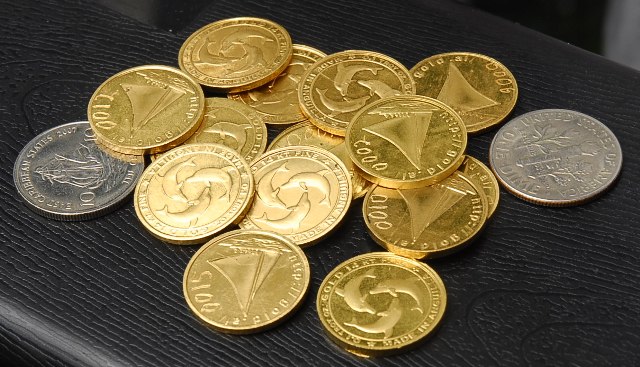 Each bullion coin has a URL with a number, like http://gold.ai/0003 where anyone can find pictures of the front and back of that particular piece. Also listed is the exact weight of each piece. There are unique features of each piece, including a hand drawn number, so these pictures and information can be used to authenticate the bullion coin. I believe these are among the hardest to counterfeit bullion coins in the world. If I were to buy some back I would not need to do any chemical testing to verify that one is real.
Note that these are not coins by the normal legal definition as they have no relation to any government, no face value, and are not legal tender. They may be called bullion coins.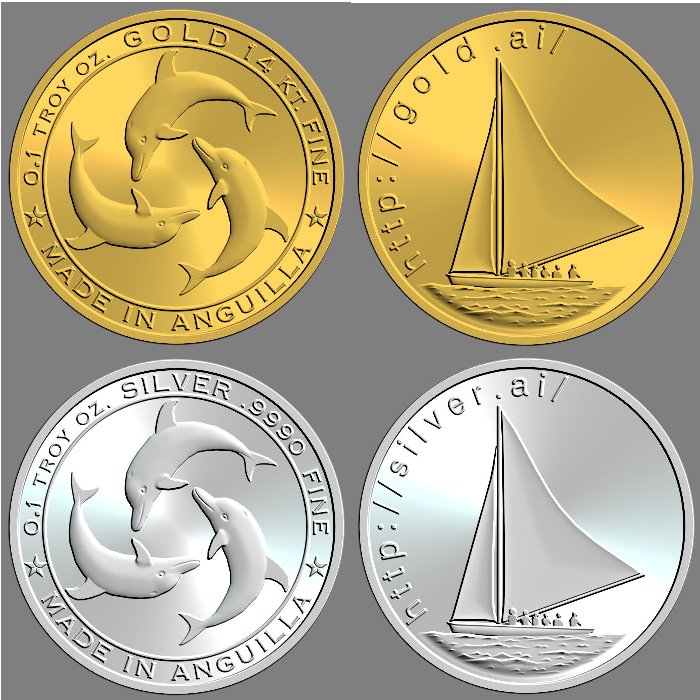 Buying and Selling Gold.AI gold
Pricing depends on our own supply and demand situation and so subject to change, but the the following was typical at the time this web page was last updated. We are selling the 24K gold bullion coins we make for about 10% over the spot price of the gold. We buy back Gold.AI gold bullion coins for around 5% over the spot price. We sell 24K gold bars for 3% over spot and buy gold bars that we made for 3% under spot. Prices subject to change and this web page may already be out of date. We think gold is a reasonable investment and are trying to make it easy for people in Anguilla to invest in gold. Contact us for current pricing.

As of 1/1/20 we are not longer making coins or selling them. Our new project is bitcoin.ai.
Silver Bullion
At the moment we have halted production of silver bullion coins.